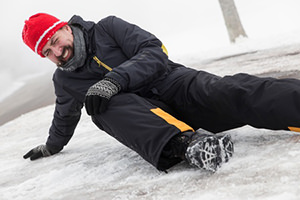 A hip avulsion fracture is caused when a ligament or muscle that is connected to the pelvic bone abruptly tightens so hard that it pulls off a chip or part of the bone from the main bone. Generally, hip avulsion fractures happen while playing sports that require running at fast speeds and stopping suddenly. Because of this, this type of injury is frequently seen in children, but is not uncommon in adults in physically demanding jobs or activities, or who are in car accidents.
An avulsion fracture, no matter how big or small, is a legally significant injury, especially if it was due to the negligence or carelessness of a third party. If you believe your hip avulsion fracture was caused due to negligence, contact our avulsion injury attorneys at 888-804-5504 to learn about your legal options.
Hip Avulsion Fracture Treatment Options
If you have suffered an avulsion fracture, seek medical attention immediately. Your doctor will probably order an x-ray, CT scan, or MRI of your pelvis to check for broken bones. A bone scan may also be necessary in order to pinpoint where exactly the breaks or bone chips have occurred.
Once diagnosed, if the hip avulsion fracture is relatively minor, the doctor may simply prescribe bed rest and ice on the affected area. Crutches may also be necessary in order to decrease strain on the injury and speed up healing. For more serious injuries, surgery may be necessary that includes resetting bones with screw, pins, and/or metal plates.
Taking Legal Action for your Hip Avulsion Fracture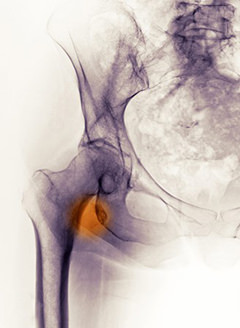 After seeking medical help, it may be in your best interest to also seek legal counsel. Even a "small" hip avulsion fracture is legally significant, especially if it was caused due to the negligence of another party. If this is the case, you may be owed compensation for medical bills, lost wages, and future medical bills that may occur due to long-term issues stemming from your hip avulsion fracture.
Below are some examples of New York area cases involving a hip avulsion fracture claim (often with other injuries) that resulted in compensation for the claimant. These cases have been handled by various law firms throughout the state and are provided for information only:
M.N., PRO AMI, FACEY v. A. RAZACK; C. RAZACK – $70,000 Settlement

M.N., a 13-year-old male pedestrian, reportedly suffered an avulsion fracture to the right femoral shaft, when he was crossing the public roadway at the crosswalk and was struck in the intersection by a vehicle owned by defendant Abdool Razack and operated with permission by defendant Christina Razack.

BARBARA LICEA AS ADMX. OF THE G/C/C OF MARIA PAULINO, DECEASED V. N.Y.C.T.A. – $500,000 Verdict

Plaintiff's decedent Maria Paulino, 26, a hair-washer, slipped on wet pavement on the Soundview Avenue subway-station platform, in the Bronx. She fell onto the tracks, was struck by a train, and was killed. She was determined to have sustained blunt force trauma to her head, torso, right arm and both legs, resulting in avulsion of the right side of her scalp, cerebral hemorrhages, avulsion of her right upper arm, compound fractures of both femurs, an avulsion of her left thigh, fractures of 10 ribs, and deep lacerations of her liver and her right lung.
Contact a Hip Avulsion Fracture Lawyer
If you believe you have suffered an avulsion hip fracture due to someone else's negligence, contact us today at 888-804-5504 today. We will put you in touch with a local avulsion injury lawyer that can help you understand your rights and guide you through the process of filing a hip avulsion fracture lawsuit.